New AI-based CT Imaging Helps Screen and Assess Patients for the Mitral Touch Epicardial
Clip
Mitre Medical Corp. and Laralab UG have partnered to provide surgeons with the most advanced 3D epicardial
models ever made prior to surgery. This software has also provided the assessment of the Mitral Touch's
performance in heart failure patients in the ENRAPT MR study. Laralab's new, cloud-based platform provides
the first objective four-chamber volume calculations – in near real time.
Mitre Medical's Mitral Touch is a beating heart surgical clip that interrupts the heart failure cycle by treating
both the mitral regurgitation (MR) and the dilated left ventricle (LV). The device is implanted on the outside of
the patient's beating heart, restoring symmetry to the mitral valve and providing subvalvular support to the
ventricle.
"Laralab is way ahead of the curve with their AI-based software for the Structural Heart," said Mitre Medical
CEO John MacMahon. "If we want to treat the heart as a structure, then we need to image it as a structure.
LaraLab makes that happen. Their ability to provide objective, full-volume and graphic results at on-demand
speeds is unprecedented. Together, we are advancing our program to put patient-specific 3D printed hearts in
the hands of surgeons prior to Mitral Touch implant cases. Together, we can familiarize the surgeon with the
patient's anatomy and reduce procedure times, which is in everyone's interest — especially the patients."
The CEO of Laralab, Julian Praceus, noted, "We are excited by this partnership to help assess and enable
Mitre's breakthrough approach in treating heart failure. We feel fortunate to have developed our scalable
platform at such an important time for device innovation in this field. We believe this is just the beginning of
Artificial Intelligence's impact in Structural Heart."
Click to watch the ENRAPT-MR Study below.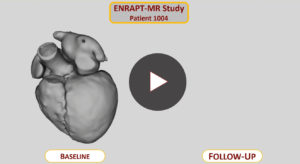 Click to watch an animation of the Mitral Touch.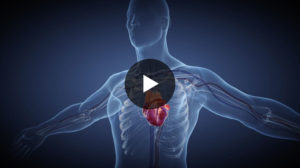 About Mitre Medical Corp.
Mitre Medical Corp. is a medical device company with headquarters in Silicon Valley. The focus of the
company is the development of innovative solutions to treat structural heart disease, including the Mitral Touch
device. The Mitral Touch device is currently not approved by the FDA and is not CE marked.
About Laralab
Laralab UG is a medical software company with headquarters in Munich, Germany. The company develops AIbased
technologies for advanced planning of structural heart procedures using medical images. The software
products are currently only available for research and not approved by the FDA and not CE marked.