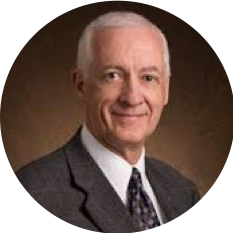 Dr. Michael Mack is Medical Director of Cardiovascular Surgery for the Baylor Health Care System in Texas. He is Chairman of The Heart Hospital Baylor Plano Research Center. His areas of specialty include cardiothoracic surgery, heart valve replacement and repair and transcatheter aortic valve replacement (TAVR). Dr. Mack is Board certified in cardiothoracic surgery and internal medicine. Dr. Mack completed medical school at St. Louis University School of Medicine and performed his general surgery and thoracic surgery residencies at University of Texas Southwestern Medical School.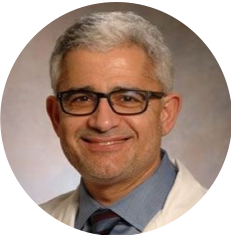 Husam H. Balkhy, MD, is a pioneer in the field of minimally invasive and robotic cardiac surgery. He specializes in the treatment of coronary artery disease, heart valve disorders, atrial fibrillation and other cardiac diseases, using robotic and less invasive techniques in order to reduce pain, disability and recovery time. He also has a large experience with robotic mitral valve surgery, robotic atrial fibrillation surgery and minimally invasive (port access) aortic valve surgery.
He attended King Abdulaziz University College of Medicine & Allied Sciences and did his residency at Tufts Medical Center.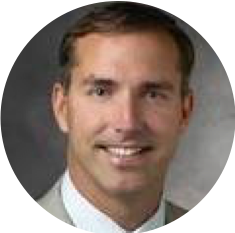 Dr. Gan Dunnington is a cardiothoracic surgeon, specializing in minimally invasive complex cardiac procedures such as the Hybrid Maze for treatment of atrial fibrillation, mitral valve repair and replacement, transcatheter aortic valve replacement as well as VATS lobectomy for the treatment of lung cancer. Prior to joining Adventist, Dr. Dunnington was an assistant professor at Stanford University and assistant director of cardiothoracic surgery at El Camino Hospital—a Stanford University affiliate.
Dr. Dunnington received his medical degree from Medical College of Virginia and did his residency at Stanford University.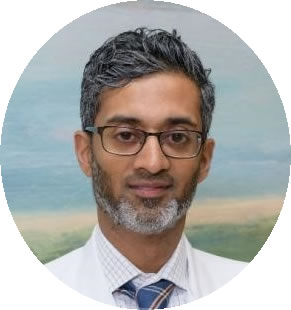 Surgical Director of the Structural Heart Center for Columbia University Medical Center. He is one of just four physicians in the country dually trained in both cardiac surgery and interventional techniques.
His clinical interests include adult aortic and mitral valve surgery, transcatheter aortic and mitral valve implantation, and hybrid coronary artery bypass surgery.
Dr. George completed a B.S. in Mechanical Engineering at Massachusetts Institute of Technology before graduating from Duke University School of Medicine. Dr. George is one of less than 10 US doctors to have completed both a fellowship program in cardiothoracic surgery and one in interventional cardiology.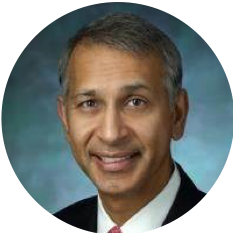 Dr. Vinod Thourani is Chairman of the Department of Cardiac Surgery at MedStar Heart & Vascular Institute in Washington, DC, which includes the cardiac surgery programs at MedStar Washington Hospital Center and Union Memorial Hospital. Dr. Thourani specializes in the treatment of adult cardiac disease, such as valve disease, coronary artery disease, aortic aneurysm, and arrhythmia surgery. He is unique in that he is able to perform these procedures using traditional open surgical, minimally invasive, and transcatheter techniques.
Dr. Thourani is a Fellow of the American College of Surgeons, the American Board of Thoracic Surgery, and the American College of Cardiology. He completed medical school at Emory University School of Medicine and performed his surgical residency and fellowship training at Emory University Hospital. Dr. Thourani is Board Certified with the American Board of Thoracic Surgery, Congenital Cardiac Surgery.
Our Heart Failure Specialists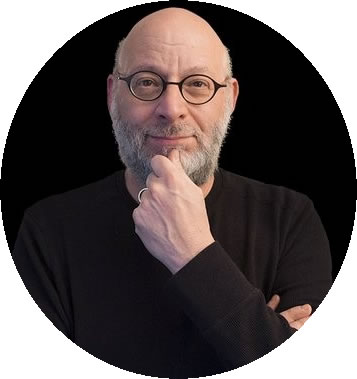 Dr. Dan Burkhoff, MD, PhD
HF specialist Dan Burkhoff, MD, PhD is Adjunct Professor of Medicine at Columbia University.  Dan is a global leader in the expanding treatments to provide patient specific HF patients for optimal outcomes.
Dr. Burkhoff obtained Doctor of Philosophy and Medical degrees from The Johns Hopkins School of Medicine and completed a fellowship in Cardiology at The Johns Hopkins Hospital.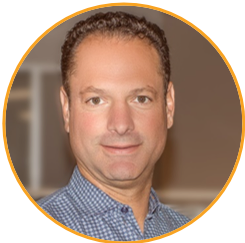 Amr Salahieh, Strategic Advisor
Amr is a seasoned medical device entrepreneur with over 25 years of experience in the medical device industry. Amr is the founder of Shifamed LLC, a Silicon Valley-based medical device incubator founded in 2009, from which Legacy Portfolio Companies Maya Medical, Kalila Medical, and Apama Medical have successfully exited and through which three additional companies are currently under incubation.
Amr is either the inventor or co-inventor on >100 granted and >140 published US patent applications. He holds a B.S. in Biomedical Engineering and a B.S. in Electrical Engineering from Case Western Reserve University.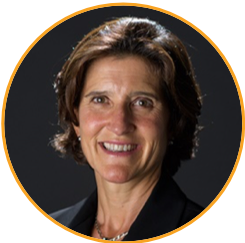 Maria Sainz, Strategic Advisor
Ms. Sainz has over 30 years of experience in the medical technology industry, including CEO positions at AEGEA Medical [acq. by Cooper Surgical], Cardiokinetix, and Concentric Medical [acq. Stryker].
Maria began her career at Guidant [acquired by BSX],where the Mitral Touch was first conceived  during her tenure as President of the Cardiac Surgery division. She also serves as a member of the board of directors of Shockwave Medical, Avanos Medical, Artio Medical, Atrion Medical, Hyperfine, and Levita Magnetics.
Ms. Sainz earned a Master of Arts in Languages from Complutense University of Madrid, and a Master's in International Management from Thunderbird School of Global Management.