What are the benefits of the Mitral Touch device compared to standard mitral annuloplasty rings?
Surgeons can anticipate the degree of MR reduction they can achieve on the beating heart prior to device implantation.
The Mitral Touch device provides both annular and sub-valvular support. Recent studies have cited that a lack of sub-valvular support puts patients at high risk for recurrent MR at one year.
The Mitral Touch device can be delivered through either an open chest or a mini-thoracotomy approach.
Surgery times are significantly shorter with the Mitral Touch device, compared to standard mitral annuloplasty rings.
The Mitral Touch device eliminates the risks and complications associated with using a heart-lung bypass machine.
The Mitral Touch epicardial ring allows surgeons to treat the vast majority of their patients with moderate to severe MR for whom solutions with acceptable risks do not exist today. The Mitral Touch device is placed epicardially, around the external surface of the beating heart, eliminating the need to be on-pump. Using the Mitral Touch device, surgeons are able to confirm MR reduction on a beating heart prior to implantation of the device.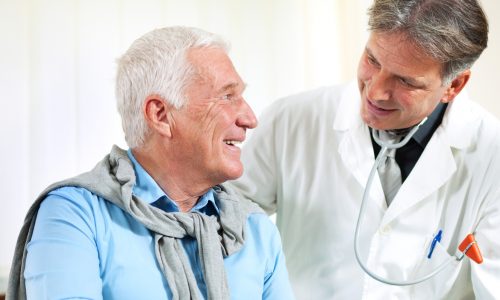 Because the Mitral Touch device can be implanted on a beating heart, surgeons are empowered to use a 'hands-on' approach. Patients benefit from a surgeon's knowledge of the variation of the left ventricular and atrial geometries, resulting in more precise device placement and optimal MR reduction outcomes.
Initial clinical studies have been performed on patients needing mitral valve repair during CABG surgery. Experience from initial clinical procedures has shown that implantation of the Mitral Touch device typically takes 10 minutes.
Implanting the Mitral Touch device
The device has a partial ring shape and is placed on the epicardial surface of the heart. The Mitral Touch partially surrounds the mitral annulus from the transverse pericardial sinus to the posterior wall of the left ventricle, below the AV groove. With a gentle pressure upward, the device achieves both significant Septal-Lateral reduction, bringing the posterior leaflet of the mitral valve toward the anterior leaflet, while simultaneously providing sub-valvular support to reduce leaflet tethering. Once the MR reduction is confirmed, the device is secured to the outside of the left ventricle. 
The device implant is easily performed on a beating heart and allows concomitant procedures that don't require the use of a heart-lung machine.
Mitral Touch Publications

Novel epicardial off-pump device for mitral regurgitation: acute evaluation.
Takaseya T1, Shiose A, Saraiva RM, Fumoto H, Arakawa Y, Juravic M, Lombardi P, Fukamachi K.Eur J Cardiothorac Surg. 2010 Jun;37(6):1291-6. doi: 10.1016/j.ejcts.2009.11.054.
PMID: 20137971

Acute feasibility study of a novel device for the treatment of mitral regurgitation in a normal canine model.
Innovations (Phila). 2010 Jan;5(1):28-32. doi: 10.1097/IMI.0b013e3181cdf735.
PMID: 22437273

Impact of Left Ventricular to Mitral Valve Ring Mismatch on Recurrent Ischemic Mitral Regurgitation After Ring Annuloplasty Clinical Perspective
by Romain Capoulade, Xin Zeng, Jessica R. Overbey, Gorav Ailawadi, John H. Alexander, Deborah Ascheim, Michael Bowdish, Annetine C. Gelijns, Paul Grayburn, Irving L. Kron, Robert A. Levine, Michael J. Mack, Serguei Melnitchouk, Robert E. Michler, John C. Mullen, Patrick O'Gara, Michael K. Parides, Peter Smith, Pierre Voisine, and Judy Hung
Circulation. Volume 134(17):1247-1256, October 25, 2016